home * intro * news * jukebox * discography * lyrics * bootlegs * guestbook * offspring * links
---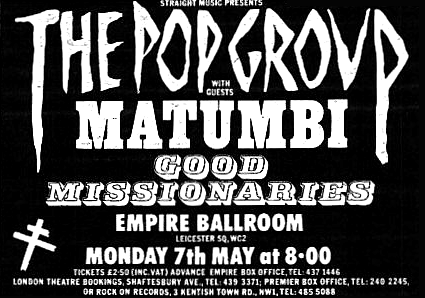 A little trivia: The Good Missionaries' live album, Fire From Heaven, features a cover of The Pop Group's Thief of Fire, with Mark Stewart and Simon Underwood "Pop Grouping." Recorded at St. Andrew's Univ 13-May-79. Good Missionaries were Alternative TV, another favorite of mine.
Thanks, Tom Smith, for the above scan.
The one below was nabbed off eBay.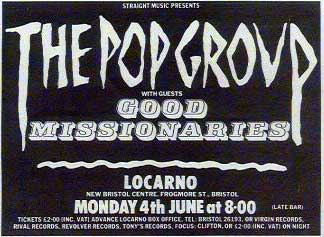 Locarno, Bristol, 4June1979