home * intro * news * jukebox * discography * lyrics * bootlegs * guestbook * offspring * links
---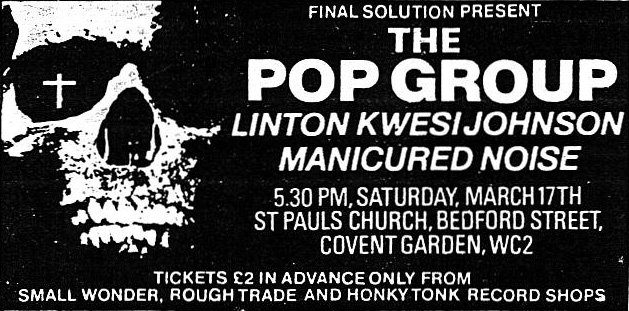 +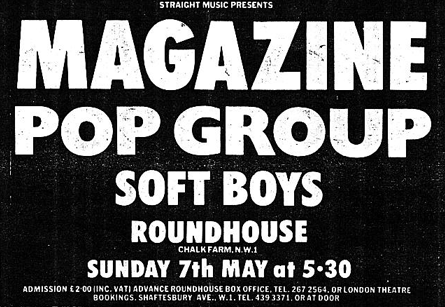 +

Thanks, Tom Smith, for the above scans.
In issue 8 (1978) of Search and Destroy magazine, David Thomas of Pere Ubu spoke of their then current tour and tour mates: "The next day we traveled to ... I guess Manchester. Mr. Radar (Andrew Lauder) from Radar Records showed up at most of the gigs. We were headlining, and at most of the places THE POP GROUP opened for us. They're real cool, real young (17) and VERY much Beefheart influenced - real good. Definitely get their record!"
Thank you, Pascal (of
La STPO
), for sending the quote.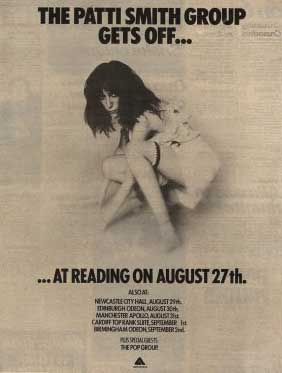 Fine print at very bottom: "Plus Special Guests: The Pop Group"