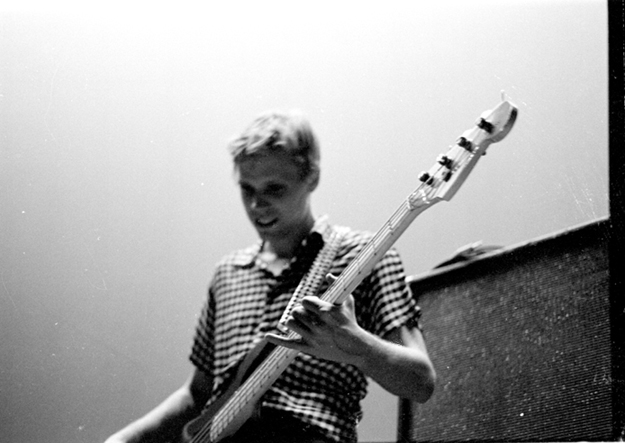 NCM @ Inwood Theater, Dallas
okay, folks, I need some help with this one. The man with the perfect memory (Scott Stevens) identified this pic as
NCM's bassist, but my compulsive list does not list NCM on this day. Did NCM play at Inwood Theater during
intermission when Inwood showed Decline of Western Civilization (September 4, 1981)? It sure looks like a movie screen backdrop.

And the answer is... yes. Jonathan writes "Yes they played that night. That is Neil Caldwell playing bass. Hey why am I soooo sure they played there that night? Because I recorded it."
Photo and © by Dixon